How much money do you need to start a business?
With Small Business Month less than a couple weeks away, we wanted to address one of the biggest problems faced by aspiring founders: funding.
Rather than crowdsourcing or pitching Mr. Wonderful on Shark Tank, we recommend starting your own business savings plan.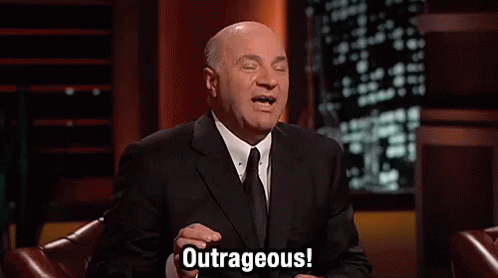 You could still take an outside investment, but this way you'll have a solid foundation when you decide to start building your business.
We put together 4 quick questions below to help you get started.
Not an aspiring business owner?
You may find these funding tips helpful – after all, you never know if or when you'll want to pull a Jerry Maguire. Who's coming with me?
1.) How much money does it take to start a business?
Every business is different, but they all require a certain amount of upfront cash. Online blogs can be launched with nothing more than a server fee while larger operations typically require bigger budgets.
You can reach out to people on LinkedIn with similar business models and ask how much they had in their pockets when they started for a good reference point.
2.) When are you opening your business?
There's a big difference between needing $10,000 today and needing $10,000 in 10 years.
Knowing when you want to start your business will make it much easier to make a plan on how to get there.
3.) How much have you already saved?
This question is much different than "how much money do you have?". Starting a business could require a significant portion of your savings, but you shouldn't drain all your financial resources to get your idea off the ground.
Aside from emergency funds, college savings accounts, and retirement savings, you need to decide how much seed money you are willing to part with.
4.) How much will you continue to contribute?
You can (and should) reinvest your profits back into the business, but for the purposes of this exercise, stick to how much money you're setting aside each year prior to opening your doors.
This setup will help paint a clear picture of your projected finances at the moment you officially launch your business.
Ready to start?
So, after thinking about the questions above, are you ready?
Build a personalized business saving plan with Magnifi and see if you are really on track.
The key here is personalized. Your business dreams are yours alone, and only a personalized plan can help you determine when it's time to open shop.
Join Magnifi now and tell this AI-powered investing assistant that you want to start a business; answer a few question and get your own business savings plan.