4 Money Accounts to Beat Inflation
Inflation is on the ropes with rates steadily decreasing since January.
But lower doesn't mean low, and the current rate of 5% is still higher than we've seen since 2008.
Groceries, gas, and rent are more expensive, and most importantly your savings might be losing value.
Take the next 5 minutes to find out how you can land a knock out punch on inflation.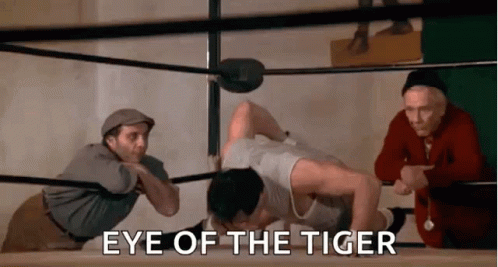 Is inflation shrinking your savings?
People tend to overcomplicate macroeconomic trends, so we wanted to start with the most important, simplest part of the problem before moving onto the solutions.
Inflation measures the year over year depreciation of your cash.
If you're not making your money work for you, 5% inflation means your money loses 5% of its value every year; it's that simple.
Here's a short list of money accounts you can open today to beat that 5%. (We DO NOT receive any compensation for these recommendations).
4 Money Accounts to Beat Inflation
1.) Marcus by Goldman Sachs CD
Certificates of deposit often pay higher rates than typical savings plans in exchange for your money being "locked up" for a set period of time.
We recommend the 10 month Goldman Sachs CD currently paying a 5.05% fixed interest rate.
There is a $500 minimum deposit and it's only available until 9/15/23.
2.) Magnifi Cash
Magnifi Cash is an FDIC insured money account that uses AI investing to allocate your cash to whichever banks currently offer the highest interest rates.
There's no minimum deposit and you can withdraw your money at any time; the current rate is 5.10%.
You'll get free access to Magnifi Cash with a subscription to Magnifi– just ask the AI assistant "Help me maximize the return on my cash" after signing up.
3.) Discover Bank Online Savings Account
Discover bank offers one of the highest yielding savings accounts at 3.75% APY. It's a bit lower than current inflation, but it makes for a great foundation to pair with other investment vehicles.
Plus, you can receive a $200 bonus if you start with a $25k deposit (which can be transferred from a lower yielding account).
4.) Apple High Yield Savings Account
Apple is coming after big banks with their first ever high yield savings account. It's no joke either offering a 4.15% yield which beats several of the best offers currently on the market.
Right now, it's only available to Apple Card holders.